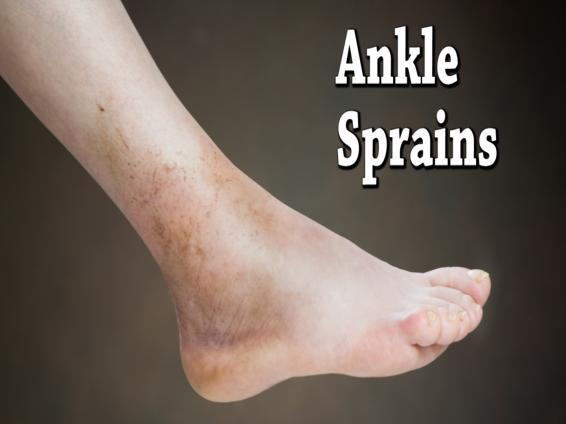 Sixteen-year-old aspiring gymnast, Rachel Gowey, fell and broke her right ankle while practicing her beam dismount. Gowey was training for the upcoming U.S. Gymnastics Championships and had already reduced her competing events to two due to a prior unrelated ankle injury. This broken ankle may now cost Gowey her participation in the competition at all.
Coached by Liang Chow, the young gymnast trains at the same gymnasium where Olympic champions Gabby Douglas and Shawn Johnson once practiced. Earlier this year, Gowey had placed fifth at the international Cup of Jesolo and fourth at the U.S. Classic.
Broken ankles should not be left untreated as this may cause them to worsen. If you would like assistance with a broken ankle, see podiatrist Dr. Bryant A. Tarr, D.P.M. of Sudbury & Westford Podiatry. Dr. Tarr will provide you with quality foot and ankle treatment.
Broken Ankles
The ankle consists of three bones- the tibia, the fibula, and the talus. The tibia and the fibula are the two bones that connect to your knees. They sit directly above the talus bone, which is protected by a fibrous membrane and allows slight movement in the ankle joint. A break usually occurs in one of these bones after the foot is twisted too far, a strong impact like jumping from a great height, or repeated stresses like running.
Diagnosis
If you suffer an ankle injury, it is essential that you receive a correct diagnosis. One of the first signs that the ankle is broken is an inability to put any weight on it. There will often be severe bruising and swelling at the sight of the injury. Your doctor may also order an x-ray be taken to determine the exact location and extent of the injury.
Treatment
Without proper care, a broken ankle may not heal properly and could cause arthritis and instability later in life. Therefore, seeking proper treatment is essential to making a full recovery.
There a number of steps you can take to accelerate the healing process however. Elevating your feet above your head and icing the ankle can reduce pain and swelling.
For more information about Broken Ankles, follow the link below.
If you have any questions, please feel free to contact one of our offices located in Sudbury and Westford, MA. We offer the newest diagnostic and treatment technologies for all your foot ankle injuries.
Read more about Broken Ankles