The brief descriptions below are designed to familiarize you with our staff's training, professional credentials and work experience.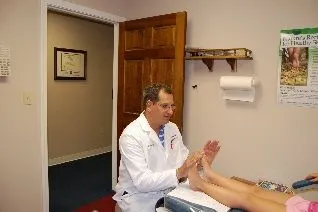 Bryant A Tarr, DPM
As a doctor of Podiatric Medicine, Dr. Tarr is dedicated to providing the best and most comprehensive care available to his patients with any painful foot pathology.
Dr. Tarr was born in Framingham, Massachusetts. He graduated from University of Massachusetts at Amherst in 1986 with a Bachelor's Degree in Zoology. He then moved to North Miami, Florida, where he graduated from the Barry University School of Podiatric Medicine receiving his doctorate.
Dr. Tarr then participated in a two-year surgical residency at Hialeah Hospital in Florida. Not only did he receive specialized training in foot surgery, he also assisted in hundreds of orthopedic and general surgery cases.
Dr. Tarr returned to Massachusetts in 1992. He participated in a one-year externship in Malden, Massachusetts and subsequently opened his private practice in Sudbury, Massachusetts in 1993. His Sudbury practice has grown considerably, and in 2007 he took over the second practice in Westford, MA.
Dr. Tarr has been on staff at Emerson Hospital in Concord, Massachusetts since 1993. He was the chief of the Podiatry Department from 1999-2004. He is presently board certified and a diplomate of The American Board of Podiatric Surgery and is a fellow of the American College of Foot and Ankle Surgeons. He is a member of both the American Podiatric Medical Association as well as the Massachusetts Podiatric Medical Association.
Dr. Tarr is very proud of his daughter who will be graduating from Hofstra soon with a psychology degree as well as his son who will be graduating from Nichols College in December with a degree in business with a sports focus.
---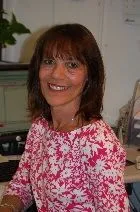 Mary Ellen Moynihan
Mary Ellen started working for Dr. Tarr in 1998 as office manager and has recently retired, although she will fill in when needed at both offices. Mary Ellen is a native of Massachusetts and grew up in Sudbury. She is now enjoying traveling and spending time with her children and granddaughter.
---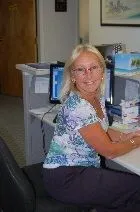 Kathy Tarr
Kathy has been on staff since 2001 and now acts as the office manager. Her job experiences have always included servicing the people of the community which makes her a real "people person". She is dedicated to helping our patients and overseeing the daily operations of our office. Kathy enjoys spending her free time with her family and friends. She resides with her husband, Dr. Tarr, in the Metrowest area.
---
Roberta Brener
Roberta has worked for Dr. Tarr since 2007. She enjoys working with patients and doing various office duties such as scheduling appointments, answering phones and assisting where and when needed.
Roberta lives in the Metro West area. She loves spending her free time with family and friends.
---
Felix Phillips
Felix has worked for Dr. Tarr since 2012. He works as billing manager, troubleshooting denied claims from insurance companies. He has a lot of patience, giving him the ability to work well with insurance representatives. He also assists in various office duties such as scheduling appointments and working the front desk as needed.
---
Janice Harradon
Janice is the newest member of our staff, she started in June 2017. She has over 20 years experience working in various doctors offices. Janice enjoys meeting and greeting patients and making a difference in their experience while in the office. In her spare time, she enjoys bicycling and walking her Labrador Retriever Harley with her husband.
---